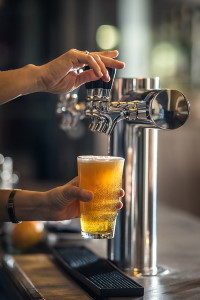 Music festivals are always amazing experiences. The tunes, the bands, the crowds, there's nothing quite like being at just the right festival.
But what happens when you're hungry or want to grab a drink and the choices are awful? It can make an otherwise great experience a big hassle.
Luckily this isn't something you need to worry too much about if you plot out your festival experience beforehand. Making sure that you choose a festival with good music, great beer, and the right food to satisfy your appetite ahead of time will ensure that your next festival is the perfect experience.
That's why we've created Beer, Bacon, Music. Our goal is to help you take your concert-going to the next level. When you find the perfect combination of music, food, and beer, it's a great thing.
Keep reading to learn more about how to enjoy yourself more than you ever have before the next time your favorite musicians are in town!
What to Look for in a Festival
Most people go to music festivals for the music, but really, this is just a small piece of what makes a concert or a festival awesome. Food and drink are both necessary components of a good time at your next festival. But how do you figure this stuff out?
Festival websites can have a lot of other information besides the bands that are playing. Check out what food trucks will be at the festival, along with beer tents, and any other special sponsors that might be there. These seemingly little things make a big difference in how much you will enjoy yourself.
When you're planning out your next festival visit, don't forget to check out these things ahead of time. You don't want to diminish the experience just because you didn't check things out ahead of time. Figuring out the music part is pretty obvious, but the drink and food portion might take a little bit of digging. Luckily, you have tools on your side to help you out here.
Tickets are something to consider here as well. Do you want to pay for a car payment or tickets? This is where we try to step in and help you out. There is a great read on when the best time to buy tickets is. They cover some great resources to help people save money on tickets. This is one of the hardest parts about going to the festival. Do you want to overpay?
If you are heading to a festival you want to get value. There are ticket providers out there that will take care of you more than others. This is open to discussion. Keep a look out for some fresh tickets to come on sale leading up to the show.
What Kind of Music?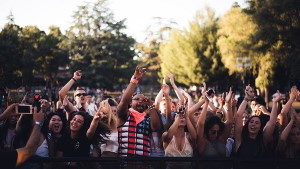 We all have different kinds of music that we enjoy more than others. Some people are big country fans and others hate it. Some people love jazz fests, while others would avoid such an event like the plague. If you're going to a festival, the music is going to be the first thing that you look at. Who wants to go to a rock show if they only enjoy classical? At the end of the day, it will be up to you.
However, when it comes to festivals, some types of music are more conducive to the right atmosphere than others. Jazz and rock both have long histories of putting on phenomenal, multi-day events. But thanks to the popularity of these shows, every other genre has adopted the platform.
Really, picking the right kind of music is only a start. The music isn't the only thing that matters, what matters is picking the right music in the right setting, with all the right food and drink. Check the bands that are playing, but then make sure that the other things that are important are all in line, too. Just because you don't see your favorite headline band doesn't mean you won't have a great time.
Traveling to a Festival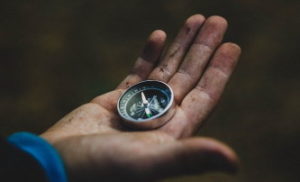 If you'll be traveling to your next festival, you have some planning ahead of you. There are a bunch of questions that you will need to ask yourself. Where will you be staying? What will you be eating? Who will you be going with? What should you bring? While each situation will be a little different, there are a few easy things to remember whenever you're headed out for a festival.
Is the festival a multi-day one? If so, can you stay right on the festival grounds? This is always an awesome choice, especially if the weather is remotely nice. If you can't camp out, what are the other options that you have? Is there a nearby motel or AirBNB you can stay at? These are important things to keep in mind weeks ahead of the festival's kickoff. If lodging is going to be necessary, you're not going to be the only one looking for a place to stay. Getting tickets to the festival is great, but only if you have a place to stay, too. Always stay safe out there. You never know what you might run in to.
Why Bacon?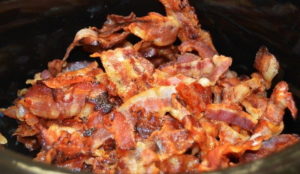 If you've ever had good bacon, you know that it's one of the greatest foods ever. It's simple—just a cut slab of a pig, but it has the rich taste of a gourmet dish. It's one of nature's perfect foods.
There are no music festivals that we know of that are devoted to bacon, but there really should be! Instead, we focus on food in general. Bacon is amazing food, but no matter how great something is, it's not the only thing that we can live on. Still, it does make life a whole lot better when bacon is on the menu.
And who knows? Maybe someday, the Beer, Bacon, Music festival will be a thing. One can only hope!
Before heading out to your next festival be sure to get the best-priced tickets available. Do your research and stay ahead of the rest of the crowd. Tickets won't be cheap but that is to be expected for an event like this.