One of the questions that we get asked a lot here is, what's the best kind of music for festivals? The answer is usually pretty easy: what's your favorite kind of music?
You see, over the last ten years or so, the festival atmosphere has changed a lot. Several decades ago, it used to be that festivals focused on jazz or rock, with nothing else to choose from. That's changed quite a bit over time. Every type of music that you can imagine has a festival now, including electronic dance music, classical, country, and more. There's something out there for every taste you can think of.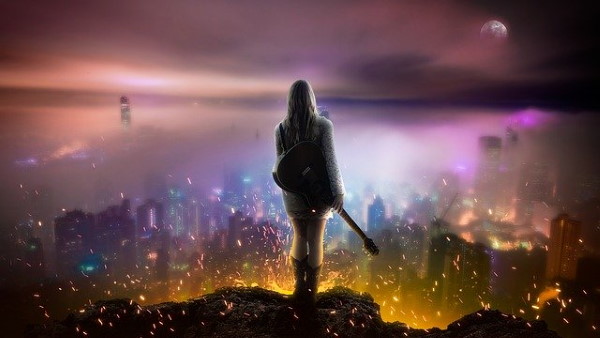 On the one hand, that's good. Having more festivals to choose from will help more people to enjoy themselves. If you're into a type of music that all of your friends tease you for, you can forget about them for a couple of days the next time the polka fest is in town and go have fun with other polka enthusiasts. (Hey! It's okay to like polka. We aren't judging!). The more festivals there are the more choice people have, and the more likely that they're going to have a good time when they head out.
But on another hand, too many festivals will naturally lead to a watering down of quality. To pick the very best festivals for yourself, you need to be a little bit more discerning about which you choose.
That's why we stress looking at beer and food choices. Festivals are more than just about music. If they weren't, why would anyone leave their house to go watch a band when they can listen to them on Pandora? Festivals are about the experience, and good food and drink can make anything better. A jazz festival can be an amazing experience even if you're not really into it just because of the food and drink that comes along with it.
Festivals are about an experience, and when you consider every aspect of that experience, you can make it a lot better. Adding the right things can take an okay concert and turn it into the experience of a lifetime. If you're not sure what you're looking for, reading past reviews from others that have attended in the past can give you a good idea of what to expect.
Choice Wins
Today, there are so many festivals to choose from that you don't have to worry about subpar music just to get that awesome festival experience. If there's a rock fest coming up, but the food trucks that are scheduled to be there are not very good, you don't have to waste your time. There will be another festival coming up soon with similar music and better food. Sometimes it's better to wait if you know that something even better is coming along soon.
Still, some festivals have a reputation for great music. Jam bands like Phish and Dave Matthews Band have secured strong reputations for playing amazing live shows. Even people who would never listen to their music on the radio or download their music find themselves having a good time at these shows. The ambiance that these musicians create brings fun along with it. Even if it's not your favorite, your still going to have a good time.
Because sometimes a music festival isn't really just about the music. Sometimes it's about getting together with other people, having a few cold beers, and spending a couple days enjoying the atmosphere. Sometimes it's about just getting away from the rest of the world and hanging out with others who want to do the same. If you're going to a festival soon, remember that it's about way more than just the music.